Many organizations build a how-to video library for their employees. Video provides more clarity and requires less time than following written procedures. Additionally, video creates an efficient on the job training system for your workforce.
Why Video?
Video allows companies to create and deploy training content extremely quickly. At the same time, it allows employees to watch content at their own optimal learning pace, and re-watch content that they need to review. An added bonus of short, concise how-to videos are that they can be accessed anywhere, on the plant floor or in a warehouse. The ability to update videos at any time is also extremely valuable. Choose a tool that instantly updates, and allows you to delete and re-record small sections of video.
Video Training Effectiveness Statistics
It's important to understand how effective how-to videos and training courses are for employees. Articles by Ardent and Viostream highlight the significance of including video in training.
Video boosts retention 83%

Learners are 75% more likely to watch videos

88% of companies use video as an alternative to in-person training

Workers only have an average of 1% of their working time to spend on learning in a typical week, making on-demand training very important
5 Tips to Build a How-To Video Library for Efficient OTJ Training
No other medium allows your org to adapt, train, upskill, and re-skill as effectively and quickly as video does. Learn how you can build a how-to library for efficient on the job training with the five steps listed below.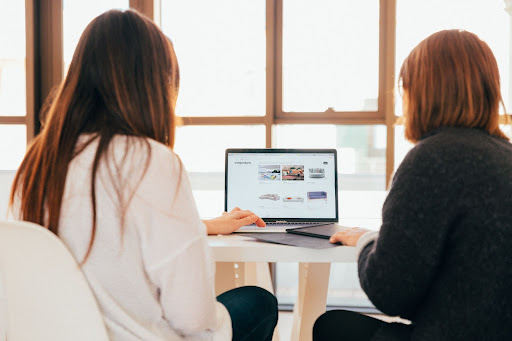 1. Determine What Info Is Necessary
Determine what information your workforce needs to complete the task. For each video, include only what is an absolute necessity for that specific task. Do not include preceding steps, proceeding steps, or extraneous details.
2. Share Knowledge
Importantly, once people see their colleagues sharing knowledge via video so easily they will feel confident in doing so also. A positive snowball effect will occur and an internal paradigm shift will take place.
3. Keep It Simple
Record your first video tutorials with what you have on hand. You only need the camera and mic on your laptop, computer, phone, or tablet. Don't feel pressure right away to purchase equipment or gather special tools. Furthermore, start with the most necessary training videos. Begin with what people need to be successful in their roles, and get more granular as time goes on. Your video library will gradually grow and become much more comprehensive.
4. Create a Database
Speaking of comprehensiveness, create a searchable database where employees can find what they need quickly and easily. Make sure your video library is searchable and easy  to navigate. As employees move through their trainings, make sure they know what they have completed and what is left to complete. Eliminate any confusion by using a streamlined tool and searchable database.
5. Add to and Update as Necessary
Build on your video library by continually adding more and more videos. After you've gotten through the basics you can expand on more complex tasks. Don't forget to update your video tutorials when necessary. Maybe a more productive workflow was discovered, or an error identified, or a message is out-of-date. Make sure to have a system in place to monitor video accuracy and relevance on a regular cadence. 
Summary
When you build a how-to video library for your workforce, you are empowering them to train more effectively and efficiently. 
Employees will be happier and grateful for the time saved and simple process. Orgs can train quickly, adapt to change, update trainings instantly, and create an invaluable how-to video library resource that will help every employee. 
Want to create your own effective how-to videos? Get started today at weet.co!