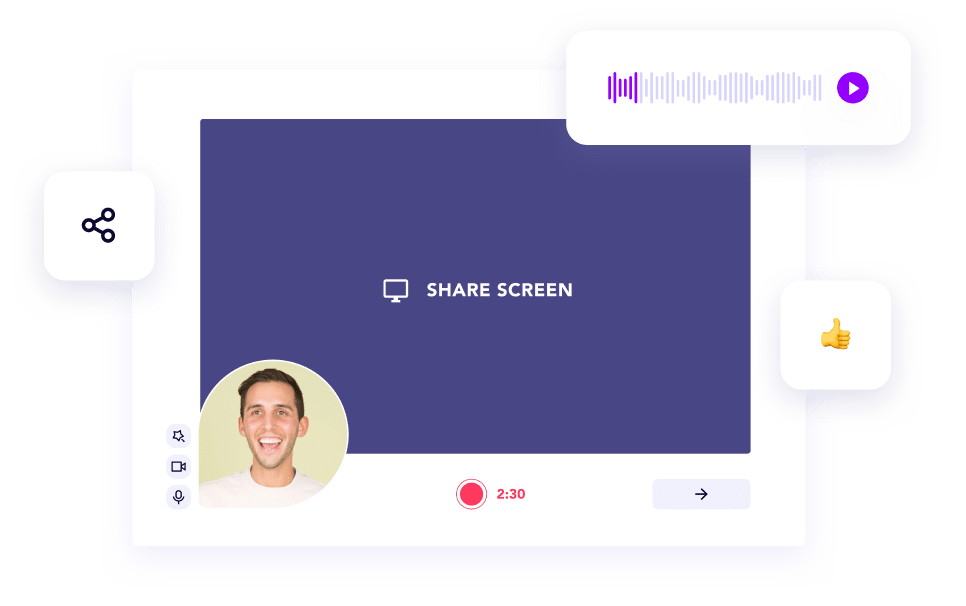 Free online screen recorder tool options are on the rise with remote work being the norm. Productivity tools with screen recording capabilities are getting smarter and offering more features. This year, we give you our top picks for what should be on your wish list to take your work to the next level. Read on to find out more!
Free Online Screen Recorder Tools for Windows & Mac
If you're looking for a free screen recording tool, here are a few options to explore: Weet, Loom, Camtasia, ScreenFlow and Vidyard.
1. Weet
Free online screen recorder tool Weet packs a host of useful features into one free online screen recorder tool. When the product was unveiled to the public in 2020, it was quite comparable to Loom in functionality. Most recently, the Weet team has added AI powered capabilities such as noise cancellation, face framing and auto transcription and subtitling.
In the coming months, a workspace feature, Slack and Teams integrations will be made available, taking is collaborative nature steps further. What makes Weet collaborative now? Its rich comment interface allows co-authors to reply with video, screenshare or text. The ability to create multiple chapters (or sections) allows you to create a sequential, organized video for presentations, video tutorials and more.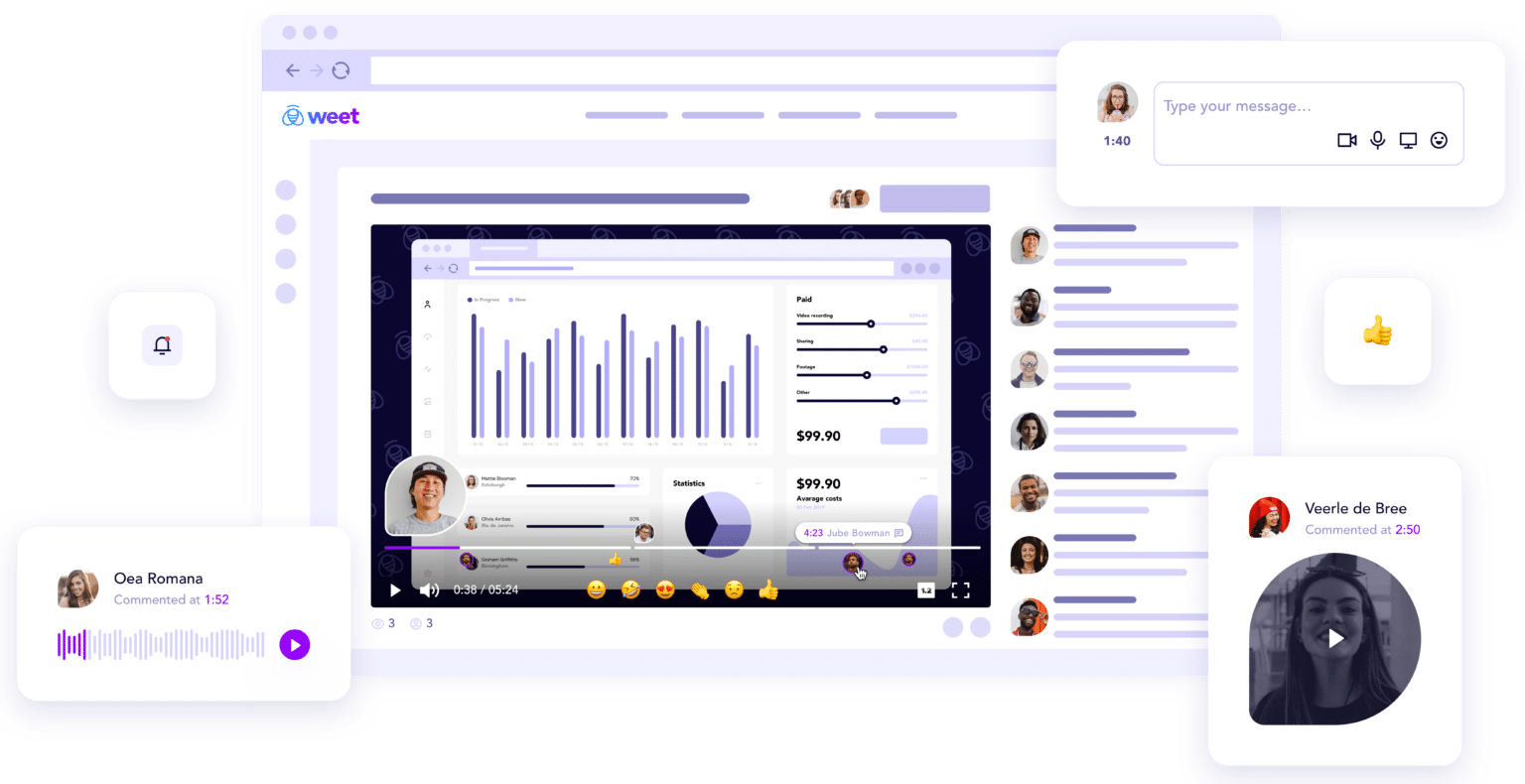 2. Loom
Like Weet, Loom also has more features than your standard screen recording tools. Loom offers a free starter plan and for more advanced recording and analytics, Loom users can enroll in Business for an additional fee. Advanced admin and security options are available at the Enterprise level. Weet is currently 100% free and in the future additional plans will be made available.
Among the free features Loom offers are screen and camera recording, screenshots, a team library, viewer insights, video trim, GIF thumbnails, comments and emoji reactions, viewing restrictions and multiple integrations with apps like Slack and Notion. To unlock the transcription feature, a business account is required. AI-powered transcription is currently free on Weet.
3. Camtasia
Camtasia has been around for a while, with its initial release in 2002. Its two major components consist of the Camtasia Recorder and the Camtasia Editor. The Camtasia Recorder captures screen, audio and video. The editor is a considered a multimedia authoring tool featuring a timeline in which users can manage multiple clips.
Users can add drag and drop text, transitions and other effects with the video editor. Camtasia requires a download to work, unlike Weet which can work directly in your browser. Camtasia's paid versions provide unlimited videos or a bundle to add Snagit, a complement to Camtasia.
4. Screenflow
Screenflow offers a limited free trial and this screen recorder is specific to Mac users only. Because users can edit professional videos, the product has a range of editing features, from a built in stock media library to animated GIF and PNG exports and MP4 encoding.
When it comes to screen recording, users can show multiple monitors and applications in case showing one screen isn't nearly enough. Click effects allow users to highlight and customize their screen clicks for easy viewing. Just like Camtasia, a download is required to use the screen recording and video editing tool.
5. Vidyard
While Vidyard works similarly to Loom and Weet, the product is built with sales and marketing teams in mind for the purpose of remote or virtual selling. Users can sign up for free and paid versions start at $15 a month for Pro. What makes Vidyard different from other screen recording tools? Vidyard has a host of integrations with popular sales and marketing CRM tools like Hubspot and Salesforce Cloud.
While any of these tools can help you achieve clear collaboration with teams, prospects and clients, a couple of things to consider are cost (after you've tried the free versions), and the features that you need to produce quality collaborative video and tutorials.